Whether you are a first-time home buyer or a seasoned expert, purchasing a home can be a complex process. For this very reason, I am here to assist you for each step of the way. Throughout each important stage, I will help you navigate the ever-changing housing market and lead you to your dream home.
Not sure what you're looking for? My detailed understanding of market trends, local neighborhoods, and financial tidbits allows me to give sound, proven advice to match you with your ideal house.
The Buying Process
To begin with, I believe that the more informed you are, the better your experience will be. I have the resources to guide you through the home finding process, providing you with everything from detailed property searches to neighborhood information.
Below, I have included a general step-by-step list to help explain the home buying process. Some of these stages may seem confusing, but remember, I am here to answer any questions.
1. Determine your needs and budget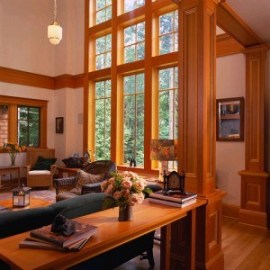 Before the search begins, it's a good idea to define what type of house, neighborhood, and location best suits your needs and lifestyle. Have fun with this! Have you always wanted a wood fireplace? Is a large yard important to you? I recommend imagining your dream home, while also taking into account your financial considerations.
Once you share these details with me, I can offer feedback and advice to help develop a plan and goal moving forward. You may want to prioritize what specifications you are looking for in a new home to offer some flexibility when scouting for houses.
2. Get pre-approved for a loan
First, meet with a loan officer. Sharing income and financial information will give you a price range for which you are qualified.
Get Pre-qualified
Obtain a pre-approval letter
Obtain a "Truth in Lending" letter explaining the costs of borrowing money
Learn about the many loans available to buyers in today's market
Learn about closing costs
3. House search!
With your specifications in mind, I will use my resources to scout the marketplace on your behalf. When I find houses that meet your criteria, we can review them and schedule a tour at your convenience.
When possible, all decision-makers should visit the various homes
Always be candid–it will help me understand your particular needs